Dawn is a multi-personality Fey Warlock from Ireland; Cork. It was where he was born and raised, but soon he moved away from his family to England, travelled all the time and never stayed in one spot. Having three personalities comes with major disadvantages of course. The host personality is himself, calm, quiet, and a smart thinker. Secondly there is Oak, a flirtacious, bubbly, party animal, one personality he likes to bottle up because of the amount of times he's been embarrased by this ego. And third is Drago, the lustful, dark, and eerie ego that never usually comes out, due to his violent and sexual nature. Whilst he was living in a small town in England, the townspeople found him out after Drago got into a sprawl with a drunk in a bar, he lost his temper and used his powers in front of everyone in the bar. This cause an outrage, sending dozens of citizens after him, throwing rocks, sticks, daggers, beating him raw until they decided to send out to sea in a small boat with no food or water. That's when Septimo's Sly found him and brought him aboard, tending to his wounds. Dawn has a tendency to fall for taken people.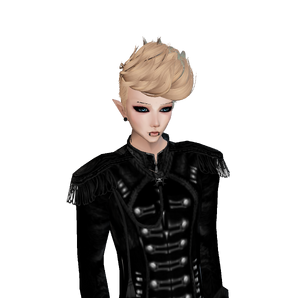 Position:
Rank:
Full Name: Dawn Elik Faewood
Nicknames: Nil
Race: Fey Warlock
Age: 752 (He says that but he's actually 800)
Birthday: 13/8/1214
Nationality: Irish
Hometown: The town of Cork
Parents: Elfie Faewood (Mother-Deceased) Aiden O'Malley Faewood (Father-Alive)

Siblings: Anastasia Faewood (Younger Sister-Deceased)

Donald O'Malley Faewood (Younger brother-Alive) Genevieve Faewood ( Older sister-Alive

Children: Nil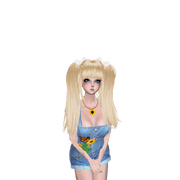 Talents and Skills
Edit
Keep this one bulletpointed. This is in general talents and skills, Cooking/Fighting/Drawing/Instroments ect can be seen under this
Bullet point this one also. What weopons does she have, if none, delete this section.
Combat Skills and Abilities
Edit
Bullet point this one also. This is skills an abilities in combat, Autohealing/mindcontrol/mindreading is not incoraged and may be voided if used in roleplay.
Education and Intellegence Background
Edit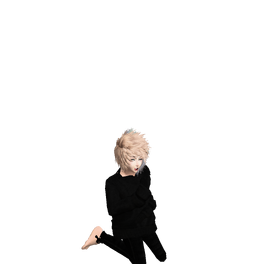 Short and long term life goals
Personality
Edit
Weakesses
Edit
every character needs these. Try to list atleast 3
Appearance
Edit
Relationships
Edit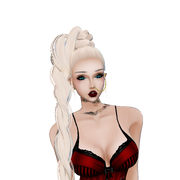 Grand ParentsEdit
FriendshipsEdit
Siblings
Background
Edit