Atlas

Atlas
Basics
Name
Atlas
Gender
Male
Age
N/a
Birthday
N/a
Species
Godling
Status
Alive
Family
Parents
Sephirionus and Acarelidra
Sibling(s)
Lynkst
Partner
Kovelyn / Kove
Children
Romillia (Deceased) and Camille (Deceased)
OOC information
Creator
CherryAequitas
Status
Alive

Atlas appeared after breaking free of his prison inside Ada's soul while she was in a coma. Though he appears to be gentle and caring. He holds a deep hatred for Adaline because of her past life.
Talents and Skills
Edit
He is skilled at close combat.
The Gemini Blades - These two short swords are something Atlas he had taken from his father, Sephirionus.
Combat Skills and Abilities
Edit
Bullet point this one also. This is skills and abilities in combat, including magical abilities. Auto-healing/mind control/mind reading is not encouraged and may be voided if used in role play. if none, Delete this section
Education and Intelligence Background
Edit
Shortterm:
Longterm:
Personality
Edit
Who they were like and what they are like now.
Weaknesses
Edit
every character needs these. Try to list at least 3
Appearance
Edit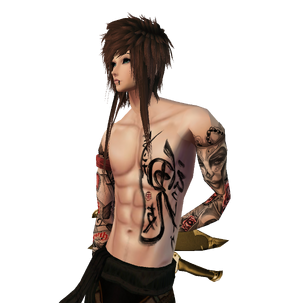 In his male form Atlas is 5ft 9in in height. His body is of slightly above average build. He has fair tan skin, green blue ocean eyes that are completed with choppy neck length coffee colored hair that have two long strains that fall to his chest.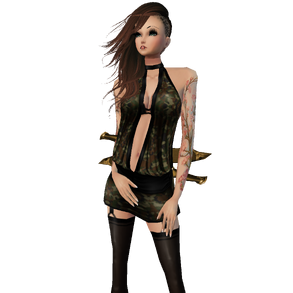 In his female form, Atlas is 5ft 6in with lightly tan skin, ocean green blue eyes with coffee hair that fall above her breast. The left side of her head shaven.
.Relationships
Edit
Sephirionus-
Acarelidra-
Kovelyn/Kove-
Romillia-
Camille-
FriendshipsEdit
Background
Edit
Background of your character, go into as much detail as you desire.